About The Refinishing Company
Frank Tedeschi started his career in wood restoration with his family in Long Island City, New York. His love for beautiful furniture came to him at a young age, as his mother was always a lover of Italian Antiques. Through her love for one-of-a-kind furniture and hand carved details, she taught Frank the value in wood and the meaning behind an artisans craftsmanship. Together, they started a modest family collection, which eventually grew into a passionate career, and now 40 years later a family-owned and operated furniture & antique restoration business in New York.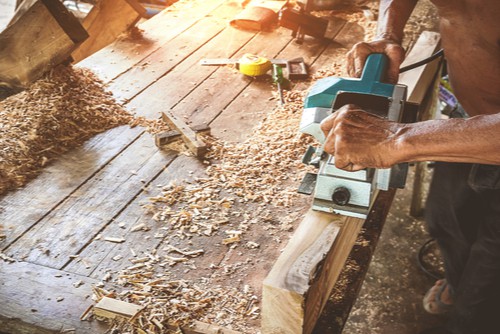 Never forgetting the work involved in hand crafting furniture, The Refinishing Company grew around these two core values: never compromise on honesty and quality work. These values, along with Frank's staffed artisans is what makes The Refinishing Company stands out against the crowd as a professional New York furniture & antique restoration company. His years of experience has fortified his relationships and allowed him and his men the opportunity to work alongside some of the industries top professionals. A few major clients The Refinishing Company is proud to have serviced are; PVH Corp. (Calvin Klein boutique, New York City), The Associated Press Building, and Rockefeller Center. Along with Stanley Steamers, many interior designers, decorators, architects, industry woodworkers and cabinet makers.
Although no job is too big or small for our experienced New York furniture & antique restoration company, Frank has a soft spot in his heart for restoring family heir-looms, I guess he has his mother to thank for that.
What The Refinishing Company's Clients Are Saying